Answering the unheard cries of the elderly
Advice for serving seniors and their caregivers.
---
By 2050, the number of U.S. citizens age 65 and up is projected to be 83.7 million — nearly double the U.S. Census Bureau's 43.1 million estimate from 2012. Statistics and trends of an aging population are driving a rapid increase in care facilities — many of which are understaffed — and create an economic burden on the younger population.
Because of the dramatic rise in the number of people reaching 65, coupled with increasing life expectancy in the U.S., many researchers now divide this demographic into sub-populations: the "Young Old" (ages 65 to 74), the "Old" (ages 75 to 84) and the "Oldest Old" (ages 85 and up).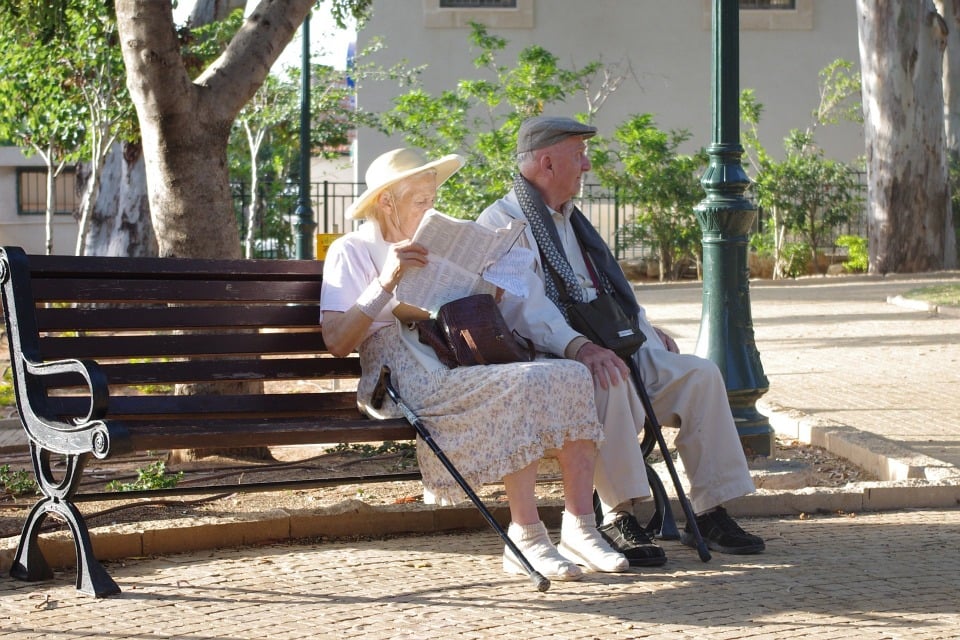 PHOTO FROM PIXABAY.COM

 Among the "Young Old" is the first wave of Baby Boomers. Born in 1945 and later, many of the Boomers reached full retirement age in 2011. Their sub-population soon will swell the "Old" category. Meanwhile, the "Oldest Old" is the fastest-growing sub-population due to their increased longevity.
'Interfacing with senior citizens provides profound opportunities for compassionate Jesus servants to shine.'
These are more than fast facts. They are a call to ministry. The demographic realities of what's to come must shape our response as Jesus followers.
Emotional problems of the elderly often increase with physical decline. Care facilities are full of residents and patients with deteriorating sight, hearing and mobility. The result? There is a huge need for Christian ministry to the aging and dying, to the lonely and lost and their families.
In his must-read book, "Being Mortal: Medicine and What Matters in the End," Dr. Atul Gawande examines the inadequacy of doctors and their practices to meet the needs of our seniors. Gawande captures the purpose of his book in the epilogue: "We've been wrong about what our job is in medicine. We think our job is to ensure health and survival. But really it is larger than that. It is to enable well-being. And well-being is about the reasons one wishes to be alive."
Gawande's book also sharpened my view of end-of-life issues, hospice and palliative care. He challenges some of the conclusions our culture has embraced about aritificially and unnecessarily prolonging life at any cost. He implies that he would support euthanasia if he could — a view I do not share.
Bob Mize | ViewsInterfacing with senior citizens provides profound opportunities for compassionate Jesus servants to shine. When I visit my mother in assisted living, attendants often mention how few of their residents have visitors at all. Walking those hallways can be depressing, but it should nudge us into service, to be the hands and feet of Jesus to these special seniors.
Even the "Oldest Old" can become interactive. Don't fall into the fallacy that they're dull, overmedicated or prone to sleep. Once, I encountered a woman from my mother's wing sitting in a common area reading a Bible. To me, she always seemed withdrawn and quiet. But when I began to engage her I learned about her reading habits and spiritual background. Now she lights up when I approach. We have great dialogues.
It's not just the cared-for who need support. As far back as 2002, the International Journal of Epidemiology noted increasing concern about the future supply of long-term care workers, nurses, home health aides and personal care attendants.
'Don't fall into the fallacy that they're dull, overmedicated or prone to sleep.'
"Unskilled paraprofessionals, who provide the bulk of long-term care services, are overwhelmingly women and disproportionately drawn from racial and ethnic minorities," authors Joshua M. Wiener and Jane Tilly wrote. "Low wages and benefits, hard working conditions, heavy workloads and a job that has been stigmatized by society make worker recruitment and retention difficult."
Here is another segment of our society that is begging for Christian outreach. Supervisors, nurses, aides, kitchen helpers and cleaning personnel may comprise some of the most unappreciated and unnoticed vocations in our culture. I make it a point to know them, call them by name, joke with them, encourage them and minister to them.
Here are a few suggestions for ministering to the elderly and their caregivers:
• Initiate visits to facilities for the elderly. Ask the staff which residents need special attention.
• Volunteer. Helpers are needed in multiple roles.
• Be certain your congregation has an outreach to the elderly. The "Young Old" often are looking for meaningful service and gladly assist those who are a bit older.
• Pray for — and with — the elderly. Offering prayer is such a vital outreach.
• Have an adopt-a-senior initiative, either personally, as a church or both. Celebrate special days, help with note writing, run errands, read aloud, pray with them, and especially listen.
Take a moment to hear the cries for help coming from our senior citizens.
Bob Mize is a corporate chaplain for a company in Lubbock, Texas. He also is chaplain for a ministry to homeless families, a minister and freelance writer. He and his wife, Charlotte, worship with the Monterey Church of Christ in Lubbock.