An awesome, breathtaking call to listen
A trip to the Banaue Rice Terraces shows beauty and complexity — beneath a thick layer of clouds.
---
IFUGAO, Philippines —
We nearly missed it — one of the most amazing sights on planet earth.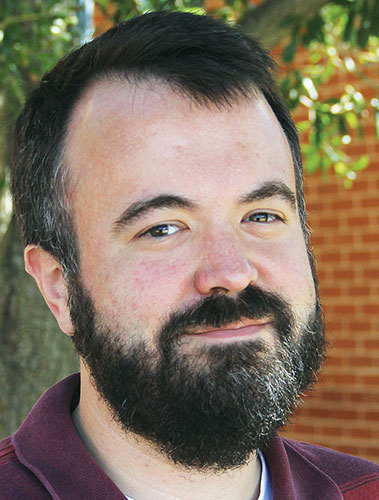 Inside Story | Erik Tryggestad
A few months ago, as I finalized plans to report on the Philippine Bible College of Bangar, the school's director, John Dionio, messaged me that we'd try to visit the "banquet rice terraces." 
That was an autocorrect fail, turns out. The Banaue (pronounced "ban-OW-ee") Rice Terraces are a 2,000-year-old architectural and agricultural marvel, carved into the mountains — mostly by hand, it's thought — to grow rice for an ancient, indigenous people.  
We left Solano, home of the Bible college, and drove 90 minutes north, winding through the mountains of central Luzon, to gaze at the magnificent terraces.
It's hard to fathom the enormity of the task this engineering feat required. 

Yet I finally managed to tear myself away from its complex beauty so I could duck into a wooden cabin to buy souvenirs. (Can you really say you've been to a place without a refrigerator magnet to that effect?) 
I was in there only a few minutes, but that's all it took for clouds to completely obscure the view. All we saw was gray as we left — just as a group of Australian backpackers arrived. One turned to her Filipino tour guide and gave the plaintive cry, "What do we do now?"
Remedios Marcos smiles as she hangs medals around the neck of her son, Reghie, during the Philippine Bible College of Bangar's graduation. See our related coverage. (PHOTO BY ERIK TRYGGESTAD)
We stopped for lunch. (I got nervous when they ordered "sizzling pork seasick" for the table. Turns out it's spelled sisig — and it's delicious.) Then we returned to the Bible college, where I interviewed the students, listened to them practice singing and looked like a chump as they schooled me at table tennis.
On a break between interviews, I asked Dionio my standard question: "How did you become a Christian?" 
Matter-of-factly, he told me about growing up Muslim, the murders of his parents and his escape to Luzon, where he was robbed and beaten, eventually ending up at the door of another Bible college, filthy and penniless.
Picking my jaw up off the floor, I humbly asked him to elaborate. You'll find his story here. I pray I've done it justice.
I'm blessed to be in a job that forces me to listen. Too few of us will get to do that, I fear, as we travel on mission trips this summer. We'll have a checklist of tasks we need to accomplish to justify the money we and our supporters spent. (Bart Dodson tackles this in our Views column, by the way.)
There's so much Scripture about the importance of listening — be quick to do it, faith comes through it. Take time and get to know the brothers and sisters you serve. Hear their stories. Find a translator if you need to. 
Beyond the thick layers of clouds that separate us, there's wondrous beauty, impossible to fathom, breathtaking to behold.
Be still and know.
CONTACT: [email protected]
Some 2,000 years ago, ancient Filipinos carved the Banaue Rice Terraces from the mountains of central Luzon. Some are still in use by the indigenous Ifugao people. (PHOTO BY ERIK TRYGGESTAD)
Erik Tryggestad and fellow visitors, including Nico and Teresa Montero, right, at the entrance to the Banaue Rice Terraces area. (PHOTO BY PATRICK NIETO)
Tourists pose for photos with indigenous Filipinos at the Banaue Rice Terraces. (PHOTO BY ERIK TRYGGESTAD)

An overlook of the Banaue Rice Terraces. (PHOTO BY ERIK TRYGGESTAD)

An inscription at one of the Banaue Rice Terraces' overlooks. (PHOTO BY ERIK TRYGGESTAD)

The Ulu Viewdeck at Kiangan, Ifugao, near the Banaue Rice Terraces. (PHOTO BY ERIK TRYGGESTAD)
Children eat lunch by a waterfall near the rice terraces. (PHOTO BY ERIK TRYGGESTAD)