An arrest, a release and a chance to serve
New opportunities arise for church is South Sudan to serve others through education.
---
Almost 200 soldiers rushed into a church-operated school and clinic in the South Sudanese village of Parajok and arrested its director, said members of the
Mt. Juliet Church of Christ
in Tennessee, which sponsors the clinic.
The soldiers were searching for rebels from the Nuer tribe in the midst of the country's civil war.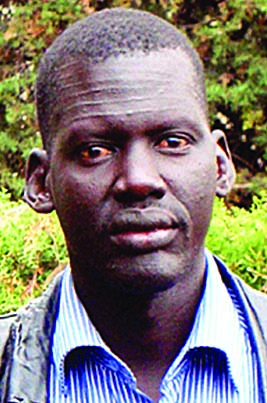 John JockThey arrested John Jock, a Nuer and a registered nurse, due to his ethnicity.
Because of his reputation, however, Jock's arrest was followed immediately by protests from the chief of Parajok and village leaders. The soldiers released Jock three hours after his arrest.
Days later, members of the Mt. Juliet church arrived in Parajok to help oversee the construction of a new facility for the clinic and a maternity ward.
No other conflicts have occurred since the incident, said Don Humphrey, director of The Sudan Project, a ministry of the Mt. Juliet church that supports the clinic, a preacher-training school and other workers in Parajok.
SERVING MOTHERS, NEWBORNS, STUDENTS
One in every 10 babies — and one out of every seven mothers — dies in childbirth, Humphrey told The Christian Chronicle. When completed, the maternity ward will be the only one available for women in Parajok and its neighboring communities.
In addition to providing much-needed medicine to Parajok, The Sudan Project has the opportunity to oversee a secondary school, Humphrey said. The school, formally run by the community and the South Sudanese government, struggles from a lack of funds and inadequate staffing. Local officials approached The Sudan Project about taking oversight of the school and introducing a Christian curriculum.
"It's a tremendous opportunity," Humphrey said, "to impact the entire community and improve the Church of Christ image … We have a very good reputation here."
Humphrey seeks congregations and church members to provide funds and staffing for the school, which includes three buildings on a 40-acre campus.
As peace deals and a power-sharing agreement lessen tensions in South Sudan, approaching its fourth anniversary as an independent nation, education is vital for the country's future, Humphrey said.
The school "is the only one in the area from a town 40 miles away to the Ugandan border," he said, adding that the school could grow to serve 1,000 students in Parajok, which has grown to 60,000 souls since independence.