Across the Nation, May 2015
---
News briefs from across the U.S.:

GEORGIA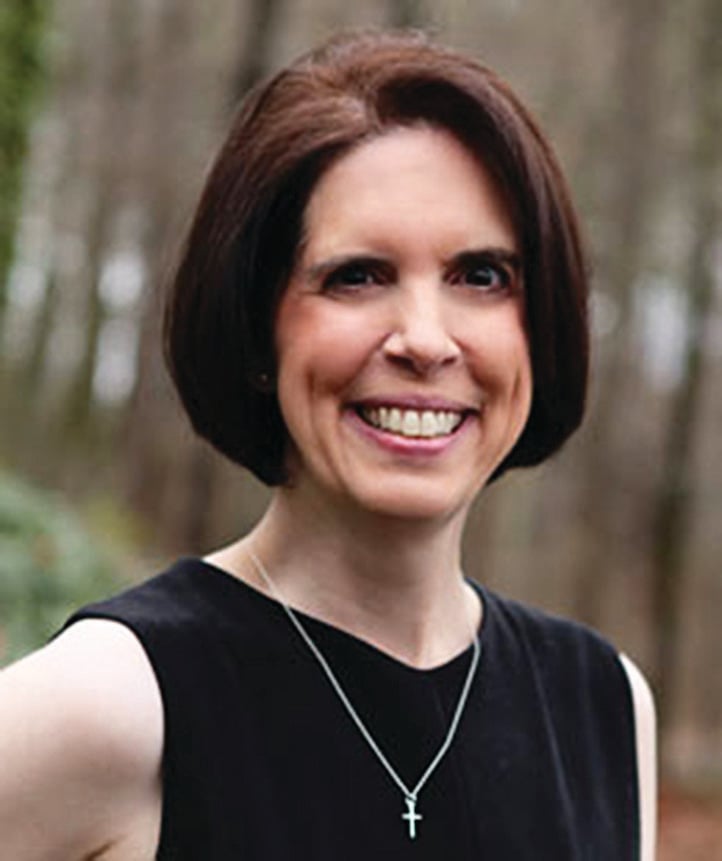 Thereasa Winnett
The honor by the
Points of Light Foundation
recognized Winnett's work with a ministry called Teach One Reach One.
"Many churches and ministries have wonderful volunteers who love children dearly and want to impact young people and their parents for God," Winnett said of Teach One Reach One's focus. "Unfortunately, many do not have the tools, materials or training to be as effective as they could be in their ministry."
For more information, see www.teachonereachone.org.
KENTUCKY 
More than 600 people from the church and community joined in the fund-raising effort.
"We have been working with Dr. Mani Padidipali in southeast India to provide clean water and living water to many souls," said Ginger Moore, wife of church elder Mike Moore.
LOUISIANA
"In an effort to stay in our community and for the convenience of our members — most of whom have large families and do not have cars and walk to church — we started a new tradition," said August Marsalis, who works with the church youth. 
The Hollygrove event drew 70 people.
Deron Thomas and J.J. Woolridge show off their decorated eggs at an inaugural Easter egg hunt sponsored by the Hollygrove Church of Christ in New Orleans. (PHOTO BY WWW.SKYYQUAD.COM)

IDAHO

MERIDIAN — Seventy-five men from seven congregations attended the recent Treasure Valley Men's Rally, focused on the topic "Cross-Training: Putting Christ at the Center of Our Lives."
"God is blessing the Great Northwest," said Clint Davison, minister for the Linder Road church.
NEW MEXICO
ARTESIA
— The 60-year-old
Hermosa Church of Christ
has a new building and a higher-visibility location next to a Wal-Mart. 
The church, which has an average attendance of 320, intends to use the new facility "to its fullest capabilities to serve the city of Artesia and to glorify God in the process," elder Doug Rodney said.
The new auditorium seats 585 and can be expanded to serve 700.


"The congregation itself remains vibrant and active with seven elders, 16 deacons, two preaching staff members and a secretary," Rodney said. 
The church supports seven mission points and plans to open a Christian preschool in September. 
NORTH CAROLINA

"It can be very challenging and demanding for families to take care of children with health conditions," McCrory said, as quoted by

ncpoliticalnews.
com
.
"The carnival is an event that the special-needs community looks forward to every year because they can relax and simply enjoy the day and each other."
Nearly 1,200 people attended the carnival, which featured bounce houses, inflatable slides, face painting, food, snow cones, a petting zoo and many smiles, the Raleigh News and Observer reported.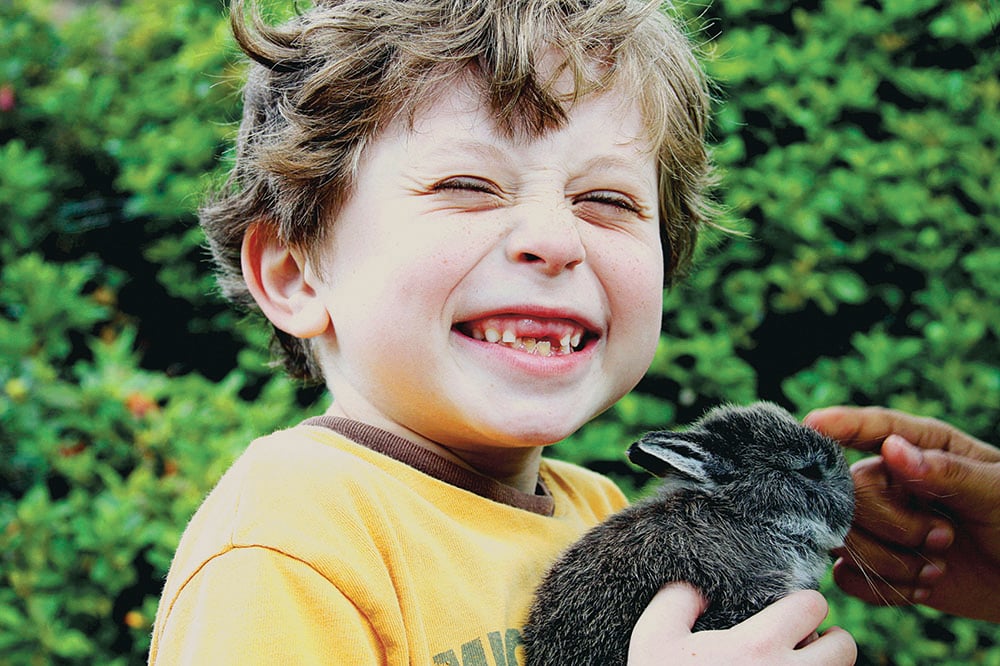 Luke Flanders holds a bunny at the 2012 carnival for children with special needs, hosted by the Brooks Avenue church. (PHOTO BY KATE BOWSMAN)
OREGON
PORTLAND
— When five couples who are members of the
Eastside Church of Christ
in Portland, Ore., celebrated 50th wedding anniversaries in 2014, church leaders thought it might make an interesting note in
The Christian Chronicle. 
But when church leaders counted, they realized that — in all — 16 member couples have been married 50 years or more. 
The church's longest-married couple: Elmer and Eleanor Lewis (64 years).
The 200-member congregation shared a photograph of 12 of those couples with this note: "Marriage is alive and well in Portland." (PHOTO PROVIDED BY EASTSIDE CHURCH OF CHRIST)
UTAH
CEDAR CITY — A new Church of Christ has formed in this southern Utah community.
The
Grace and Truth Fellowship
began with 15 Christians who met in a member's home before moving services to a wellness center, member Jody Nowak said.
The church name "strikes a new balance between dependence on grace and an honest commitment to search for truth," Nowak said.
WASHINGTON
TUKWILA — Online giving is quick and easy — and can help church members increase their generosity.
"Pushpay's core values have actually helped my ministry," said Maxwell, who served the Holgate Church of Christ in Seattle for 10 years before planting the Tukwila congregation last year. "I would like more congregations in our brotherhood to benefit from online and mobile giving."