Across the Nation, June 2017
---
MISSISSIPPI

ORANGE GROVE —
Jessica Dedeaux, a member of the Orange Grove Church of Christ, was recently crowned the 88th Miss Tuskegee University.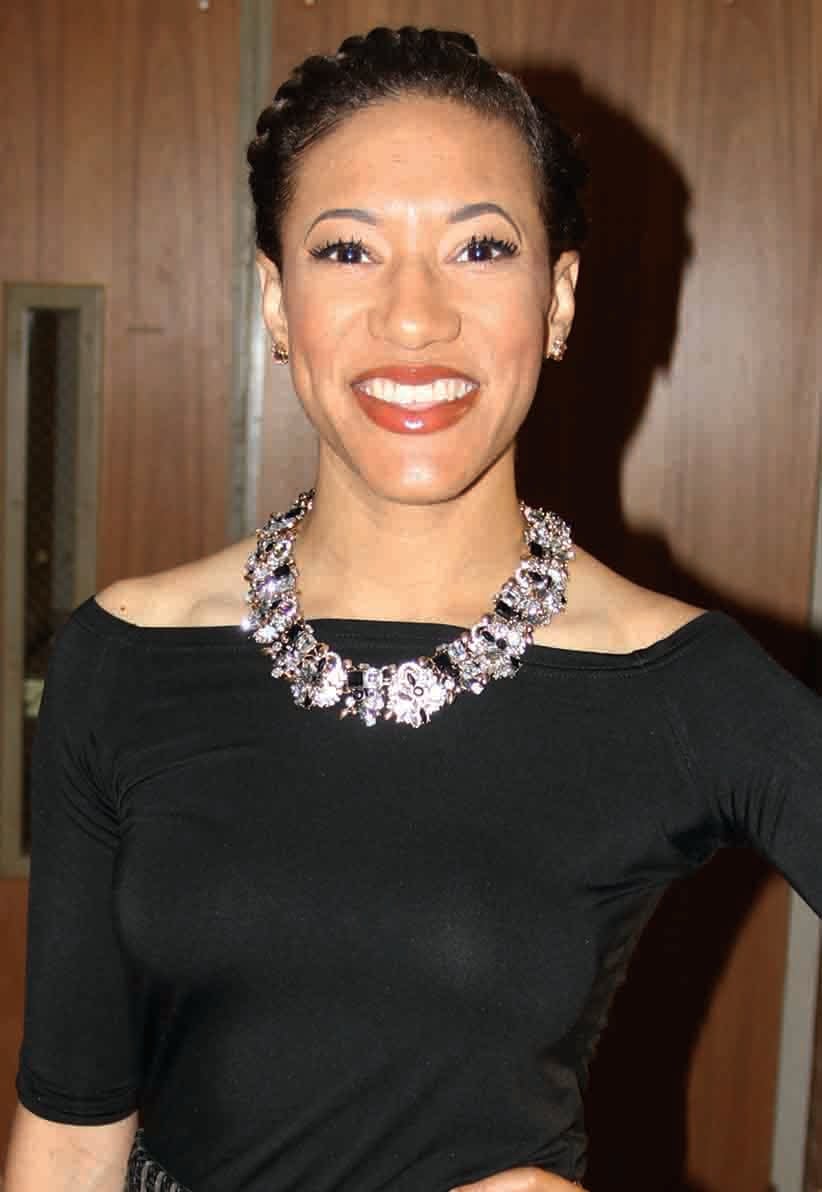 Jessica Dedeaux"It shocked me, like complete shock," Dedeaux told the Alabama university's campus newspaper. "That a Mississippi girl, from a small town, could become the national and international representative of a prestigious university like Tuskegee is a lot to process."
Fellow Christians joined Dedeaux in celebrating. "Jessica is a super young Christian woman, and I think the sharing of her accomplishments bring much glory to our Father," church member Sarah Carranza said. "Our church at Orange Grove has experienced so much grief in the past with the loss of a former minister's wife and son. I find myself wanting to find good narratives to share from our membership."
Minister Les Ferguson Jr.'s wife Karen, 44, and son Cole, 21, were shot to death in the family's home in 2011.
ALABAMA

Wes Kohring and Ron Simmons MONTGOMERY — In a show of racial unity, the Southside Church of Christ and the Landmark Church of Christ joined together for a day of service and a joint prayer assembly.
Landmark minister Wes Kohring and Southside minister Ron Simmons helped organize the recent event that involved 250 church volunteers.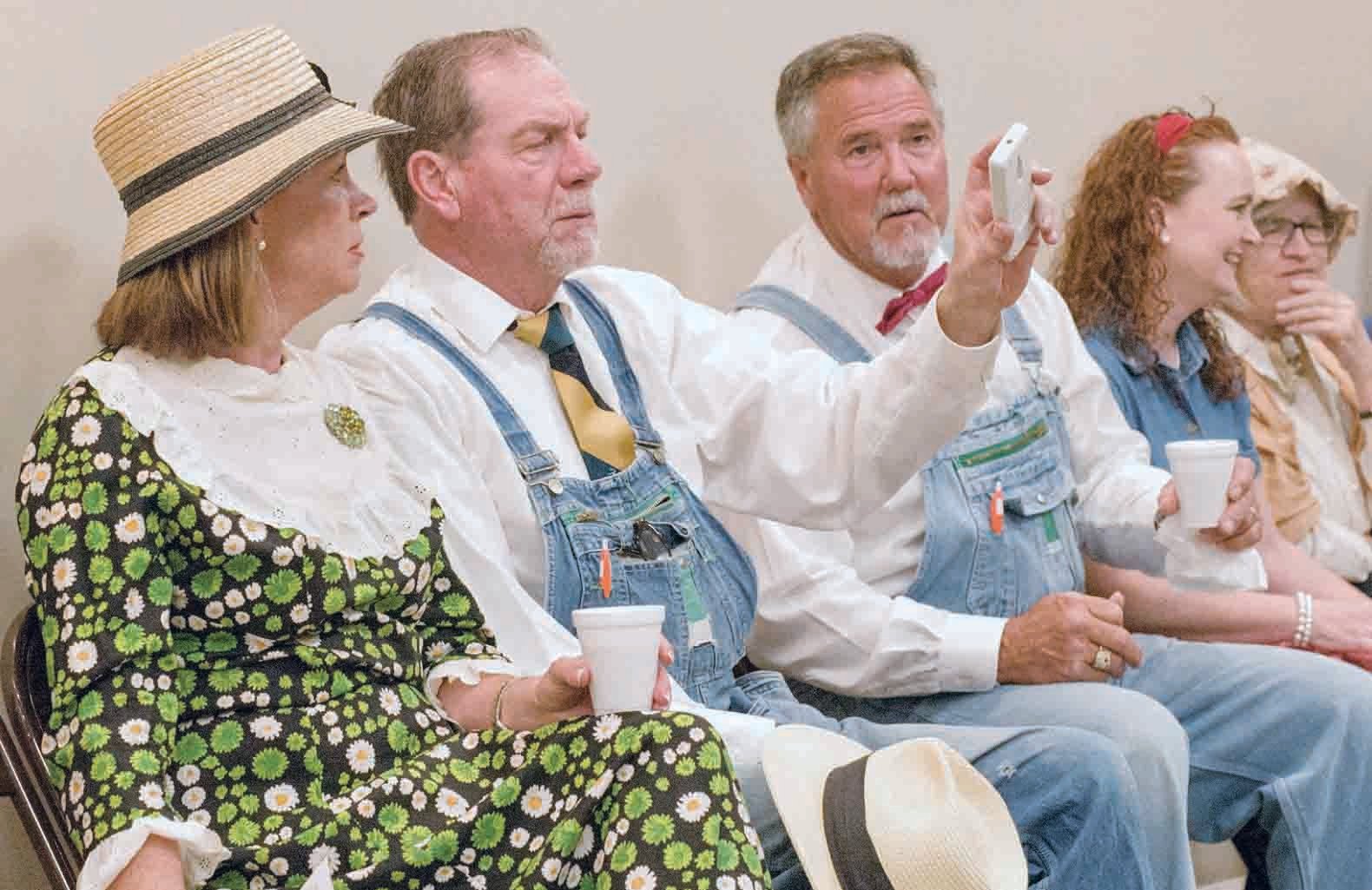 Brent Wear snaps a picture on Old Fashioned Day at the East Colbert Church of Christ in Muscle Shoals, Ala. The event was started 40 years ago "as a way to go back to the country roots and reminisce about the good ole days of country living and dinner on the grounds and church house revival," preacher Brian McCutchen said. After worship, church members enjoyed a fellowship meal that included beans, cornbread, taters and other fixings. Also pictured are Dee Wear, Rickey Lyell, Sondra McCutchen and Jane Butler.
ARIZONA
TUCSON — As it closes, the Mountain Avenue Church of Christ will sell its building and donate the majority of the proceeds to the Heritage 21 Foundation and Kairos.
The donation will support the planting of new churches in Tucson and across the nation, minister Andrew Hill said.
"We want you to know that Mountain will be leaving a legacy that will reach out for untold generations," Hill wrote in a note to the church's family and friends.
The church's last assembly was planned for May 21.
"No one wanted this day to come," Hill said, but "the numbers have been moving in a downward trend long enough that we have become financially unsustainable."
GEORGIA

Ada Cate Sides ROME — For the first time, the Oak Hill Church of Christ sent a group to the Lads to Leaders convention in Atlanta.
And one of the congregation's young people came home with a first-place award.
Fourth-grader Ada Cate Sides received the honor in the "Art Says It" bulletin board event.
TEXAS
GARLAND — The Eastside Church of Christ hosted a recent immigration seminar to address fears of Hispanic neighbors, said Kenneth Rhodes, Eastside's personal evangelism and outreach minister.
VIRGINIA

James Nesmith RICHMOND — NBC 12 television in Richmond recently honored James Nesmith, minister for the West Broad Church of Christ, with an "Acts of Kindness" award.
Nesmith was recognized for his work in urban ministry and community service in downtown Richmond. Church member Connie Hill nominated him.
The congregation, which started with six people in 1999, has grown to 140 members. Nesmith has worked to build bridges between citizens and police. The church's ministries include a food bank, a clothes closet and a blood drive.