Across the Nation, July 2017
---
GEORGIA
DECATUR —
When longtime Sunday school teacher Clara Redmond's class wrote then- President Barack Obama, she didn't know what to expect.
Redmond's Hillcrest Church of Christ class sent nearly 25 letters to the first black president in U.S. history — and to everyone's surprise, he wrote back, The Champion newspaper reported.
A Sunday school class in Georgia wrote to former President Barack Obama — and he wrote back. (PHOTO FROM HORACE HOLLOMAN, THE CHAMPION NEWSPAPER, DEKALB COUNTY, GA.)
Redmond said a class discussion inspired her students to write Obama before he left office. The response included a letter and a signed portrait of the Obama family.
"Your generation gives me great hope for the future, and I trust you'll stay engaged in our democracy," said the note, addressed to "Mrs. Redmond's class" and signed by Obama.
KANSAS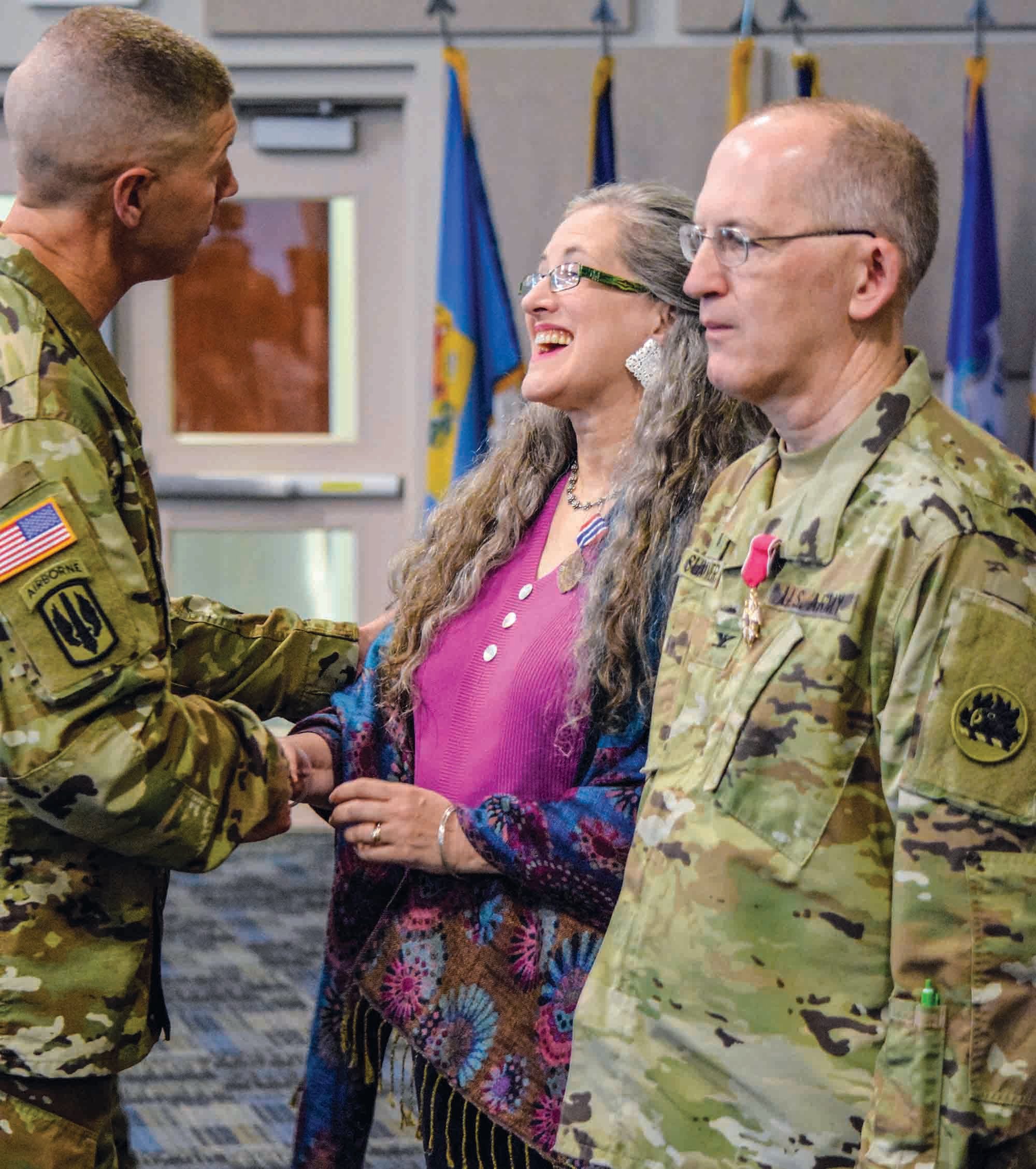 Col. Michael Waymon Summers, with wife Morrisa. (PHOTO PROVIDED BY GEORGIA NATIONAL GUARD) LEAVENWORTH — Army Col. Michael Waymon Summers, who preaches for the Leavenworth Church of Christ, recently retired as the chaplain for the Georgia National Guard.
A 24-year veteran, Summers was the third Church of Christ member to serve as a state chaplain.
He holds a bachelor's degree in Bible from Freed-Hardeman University and a master's degree in theology from Harding School of Theology.
MAINE
FARMINGTON FALLS — Fellow New England Christians are rallying to help the Farmington Falls Church of Christ.
The church lost the use of its building after its furnace failed. Bids for repairs range from $5,000 to $7,000. The congregation has some funds saved and is looking into a loan to cover the rest.
"This is a good cause," said Charlie Harrison, minister for the Brunswick Church of Christ.
Contributions may be sent to:
Farmington Falls Church of Christ
In Care Of Bruce Rollins
General Delivery
Farmington Falls, ME 04940
OKLAHOMA
KINGFISHER — The recent Mighty Men's Conference drew 217 men from six states, Kingfisher Church of Christ minister Steve Minor said.
"Mighty is designed to train, equip and inspire men to lead and train others to lead in their homes, churches and communities," Minor said. "The day was filled with excitement and conviction as men were challenged to be leaders."
NEW JERSEY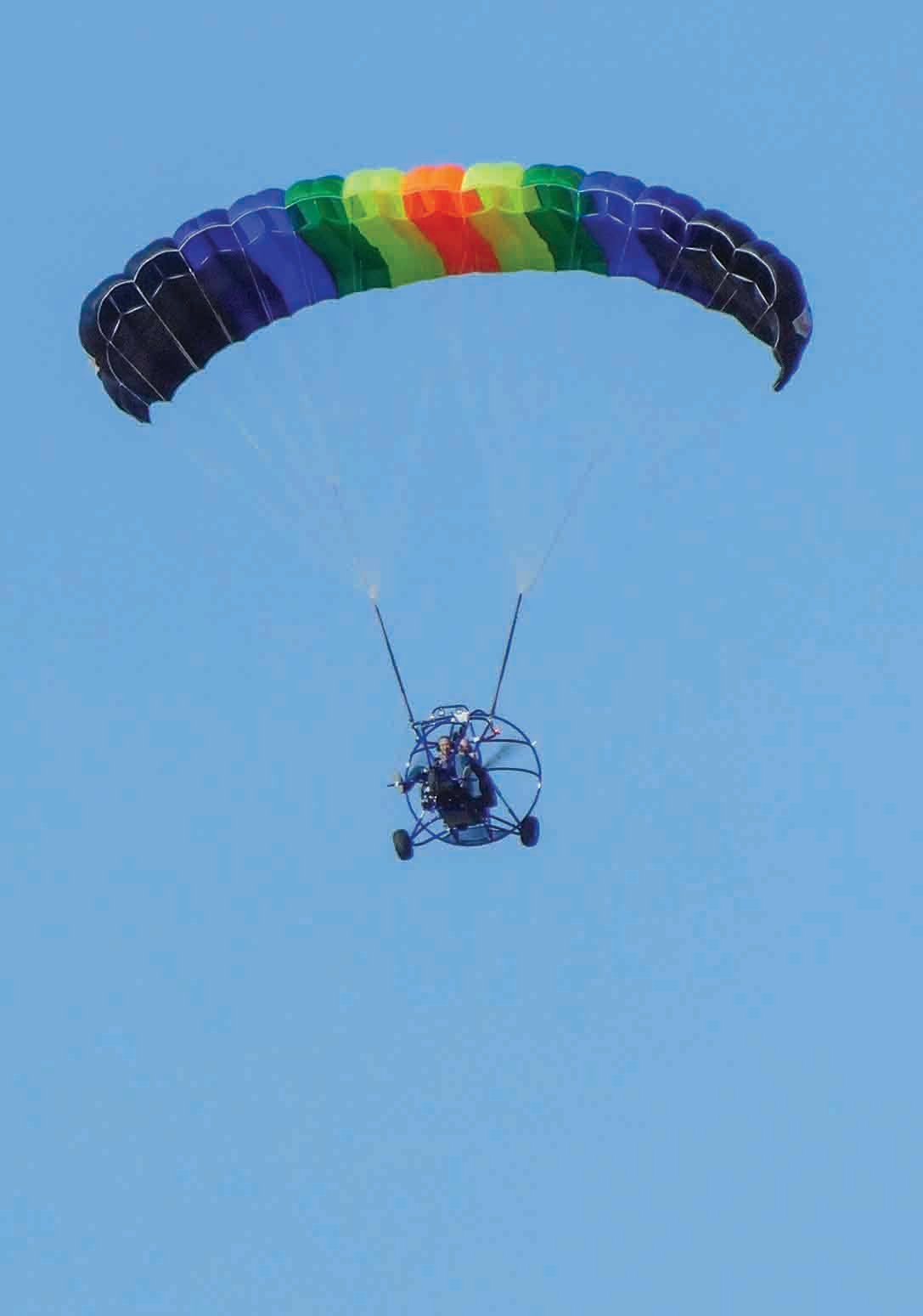 Dan Cooper, minister for the Pitman Road Church of Christ, arrives to church on a parachute. (PHOTO BY BOB MANFRE) SEWELL, N.J. — Dan Cooper, minister for the Pitman Road Church of Christ, took the scenic route to worship on a recent Sunday. Cooper rode in a "powered parachute" piloted by church deacon Aaron Pearl.
"We flew about 30 minutes at an altitude between 500 and 1,500 feet," Cooper said. "We took off from a little airport with a grass runway and landed in the farmer's field next to our church building."
Pearl earned his pilot's license recently and called that Saturday to invite Cooper for a ride Sunday. The minister agreed, but only if Pearl promised to get him to worship at least 30 minutes early.