The recent 100th anniversary celebration of the Tabernacle Church of Christ in New Jersey drew a crowd of 300 — three times the normal Sunday attendance.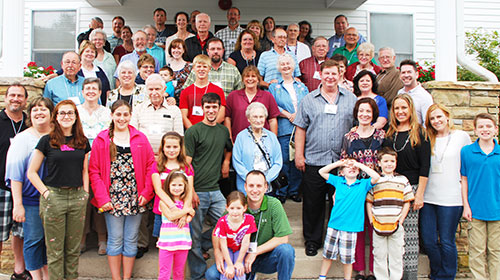 Many of William Cutts' descendants remain faithful to his vision of worshiping God in a restoration of the New Testament church. Ernest Joynes, the preacher who conducted Cutts' 1914 funeral, formed the congregation in what was then a remote farming town.
The oldest Church of Christ in the Garden State worked for nine months to plan the event, which featured longtime members sharing memories and displays of hundreds of photos, memorabilia, historic documents, handwritten letters and archived church bulletins. Attendees received 50-page commemorative books filled with color photos and descriptions of the church's past and present. 
The Tabernacle, N.J., church displays its original one-cup communion set.