Across the Nation, April 2014
---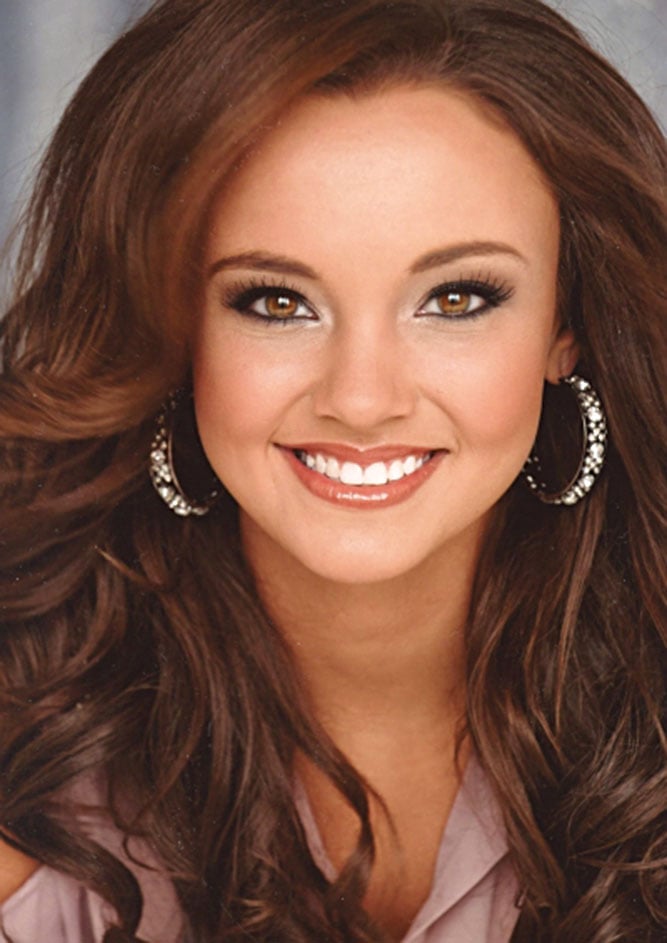 Champion
ALABAMA    
OXFORD —
Chandler Champion, the reigning Miss Alabama, is a member of the Betta-View Hills Church of Christ.
"She is open about her faith and her love of this congregation," minister John Ross said.
Champion attends the University of Alabama, where she is majoring in dance and broadcast journalism. She is a graduate of the Alabama School of Fine Arts.
ARKANSAS
NORTH LITTLE ROCK, Ark.  — At the Levy Church of Christ on a recent Sunday, messages written in black ink on pieces of cardboard testified to God's power and grace.
The "cardboard testimonials" blessed the congregation through shared faith stories, minister Danny Dodd said.
"It was an amazing witness of God's grace," Dodd wrote on his Facebook page.
To see a video of the messages, search for "cardboard testimonials" at www.christianchronicle.org.
ILLINOIS
DECATUR — Three Churches of Christ in Decatur are planning an evangelism workshop this summer, followed a few weeks later by a citywide campaign.
Stan Williams and Steve Webb, who work with the Morningside Church of Christ, see the efforts as a way to help revive evangelistic zeal.
"The Morningside church approached the other two congregations in town, and they agreed we needed to do something," Webb said.
The evangelism workshop will be June 19-21 at the Decatur Civic Center.

MICHIGAN
ESCANABA — Each Sunday, children at the Escanaba Church of Christ contribute change and small bills during a time called "Coins for Christ."
In recent months, the boys and girls gave $588.33 to help buy food and household goods for the church's "Christian Closet."
"The Closet is a benevolent program in which we help the struggling folks in our community," minister Dave Grant reported to The Northern Frontier Mission News.
NEW HAMPSHIRE
LACONIA — With support from the Green Lawn Church of Christ in Lubbock, Texas, Shaun and Marci Dutile have moved to New Hampshire to plant a new church.
"I do not expect this endeavor to be easy; in fact, I sort of expect to suffer," Shaun Dutile wrote in a recent letter to the Green Lawn church. "But I am seeking full obedience each new day."
New Hampshire is the nation's second least religious state, according to a 2013 Gallup poll.
SOUTH CAROLINA
SPARTANBURG — When the temperature dips below 20 degrees, the Central Church of Christ has begun serving as a homeless shelter.
The number housed has grown from three the first night to 34 on a recent Wednesday night, organizer Brad Brook said.
"We have also had two baptisms because of this ministry," Brooks said.
TEXAS
ABILENE — With Sunday night attendance dwindling, the Northwest Church of Christ tried various approaches, such as inviting young men to preach and starting earlier so older members wouldn't have to drive in the dark.
"None of this seemed to stop the dying process," minister Pat Andrews said.
Eighteen months ago, the church decided to combine its Sunday evening assembly with a service a few members already were leading at a nursing center.
"What a blessing it has become, almost more to us than to them," Andrews said. "Some residents can hardly speak, but you can see their lips moving and forming the words to the familiar hymns that we use."
VERMONT
CASTLETON — A congregation in the mission field of Vermont is seeking ministry support for Kirk and Karen Israel, graduates of Sunset International Bible Institute in Lubbock, Texas.
"We are a small, young congregation and can only provide a small portion of their support," church leader Mike Adaman said.
Vermont is the nation's least religious state, according to a 2013 Gallup Poll.
The Castleton Church of Christ began a decade ago with three people gathered around a dining room table. As membership grew to the mid-20s, the church rented a small meeting place.
For more information, write to Adaman at 4609 E Hubbardton Road, Castleton, VT 05735 or [email protected].