A 'you matter' ministry
With help from 'Duck Dynasty's' women, Louisiana church members practice Heartfelt mentoring
---
While the men in the family are busy
duck hunting
, the Robertson women are building a dynasty of their own — under the leadership of Joneal Kirby.
Kirby is a longtime member of the White's Ferry Road Church of Christ in West Monroe, La. — home congregation of the Robertsons of "Duck Dynasty" fame.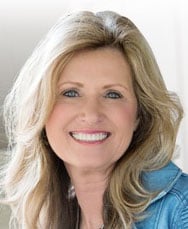 Joneal Kirby
Kirby created Heartfelt Ministries, a multi-generational mentoring program for the church, to develop closer relationships among Christian women and to deepen relationships with Jesus Christ.
"We don't live in a society where we visit homes anymore," Kirby said. "Building intentional relationships in living rooms and eating and spending hours there — you're saying to that person, 'You matter. I care about you.'"
Kirby was inspired by Paul's letter to Titus, in which the apostle instructs his fellow evangelist to "teach the older women to be reverent in the way they live" so they can mentor younger women in the church.
During the ministry's first year, 135 women participated — including Kirby's niece, Korie Robertson, and friends Kay and Missy Robertson.
"There are so many younger women who yearn for a guiding hand from older women," Kirby told The Christian Chronicle. "There was no way that was previously happening on a routine basis across our church family. So, 13 years ago, God placed this ministry on my heart."
As the ministry — first called Heart to Home — grew, so did Kirby's determination. She fine-tuned the program, offering training kits and seminars, and even gave up her private practice at the Christian Counseling and Resource Center she opened in 2002.
The ministry uses small groups — called Heart groups — consisting of three to four mature women and eight to 12 younger women. Each group meets at least once a month, for a nine-month season, in homes with older women acting as hosts.
"The older women offer a place the younger women can relax and focus on their relationship with the Lord," said Kirby, who holds a doctorate in marriage and family therapy. "That's big when you're a working mom or have children."
Hopefully it's like a "spiritual retreat for a few hours," she added.
As more churches heard about Heartfelt, Kirby saw a need to reach larger groups of women at a time. The Robertson women agreed.
"Kay and Missy love this ministry so much," Kirby said. "They are the ones who had the idea to have a conference."
The first Heart to Home conference, held last February, drew 2,200 women from 30 states, representing 40 churches.
Donna Millican
Donna Millican, women's ministry coordinator for Park Plaza Church of Christ in Tulsa, Okla., attended the conference and a separate training seminar with Kirby.
"That was all it took to fire us up," Millican told the Chronicle. "While we are still working through some logistic and organizational bumps, the groups are quite successful. God is using this ministry to bless our women and our entire congregation."
"Without a doubt," she added, "Heartfelt will be a staple ministry in our overall women's ministry."
Because of Heartfelt's rapid growth, Kirby is hosting a second conference in West Monroe, with the Robertson women as guest speakers.
It's more than a conference, Kirby said. "It's a heartfelt experience. I want people to leave with a sense of what it feels like and looks like to be in this ministry. I hope they leave with a passion burning within them to start this ministry."
Kirby offered advice for women that want to launch similar programs in their congregations.
"Pray that God will help you find someone with a right-minded heart," she said. "And because God will answer that prayer, get connected with one other person who is not in your age group or stage of life. Once there is a connection, God will provide."
Kay Robertson agrees.
"I don't even have words to describe how good this is," she said in a promotional video for the ministry. "This will change your life. It's changed my life."
WEBSITE: heartfeltministries.org