A grown-up campus ministry
THE LONG ISLAND CHURCH OF CHRIST is a congregation of college converts — and their parents — striving to reach souls in New York.
---
David Luhrs, center, and men involved in the Long Island Church of Christ's Sunday worship swap jokes and prepare to pray before the 2 p.m. service begins. (PHOTO BY ERIK TRYGGESTAD)
CENTRAL ISLIP, N.Y. — The sin of your past? Fuhgeddaboudit.
The Long Island Church of Christ has forgiveness — and New York catchphrases — to spare.
The 250-member congregation meets in a rented chapel on the campus of the New York Institute of Technology, 45 miles east of Times Square.
It's a tight-knit family of faith that believes in second chances.
Third and fourth chances, too.

Tyrone ShawOn a cold, damp Friday night, nearly 100 native New Yorkers, Puerto Ricans, transplants and immigrants gather in the chapel to hug, sing and hear a message from one of their members, Tyrone Shaw. His text, flashed on the screen behind him, is Proverbs 3:5: "Trust in the Lord with all your heart and lean not on your own understanding."
Shaw talks about the struggles all Christians face as they try to put those simple words into practice. He thanks the church for helping him maintain his own trust in God's plan.
As he looks around the auditorium, he sees more than casual acquaintances, he says. He sees brothers and sisters who share his joys, hurts and sorrows.
"I even see a prodigal son who's come back home," he adds, casting a nod and a grin toward the front row.
The nod is for his friend, Jay, who recently returned to the church after a long absence. But Shaw could be describing at least four other people in the room, including Bobby Maharaj.

Bobby Maharaj"I wasn't rooted in the Word," says Maharaj, who was baptized in 1985 but fell away from the church for 17 years before he returned.
"I was expecting finger-pointing," he says. "I didn't get any of that." He paraphrases the reaction of the church: "Wow, brother! OK, you want to try (to stay faithful to God)? Let's do this together."
"It's genuine love," he says.
People here don't mind their own business, says Charlie Gomez, the congregation's Spanish minister. Nor should they.
"I think a lot of people have that Cain syndrome," Gomez says, alluding to the Old Testament figure who asked God, "Am I my brother's keeper?"
The answer to that question is yes, says Pedro Gelabert, another of the church's ministers. "It affects the entire body when one part suffers," he says.
Most of the church's work takes place outside of the building. In small groups, Christians mentor and keep each other accountable.
"When I came to the church, I didn't know anything about transparency," says Gelabert, who grew up in Puerto Rico and considered himself an atheist before his conversion as a college student in New York. "I was a very private person. I didn't know how to express myself. But in Christ, man, that really changed me."
Anonymity can be easy in a city of 8.3 million souls, and new Christians aren't always comfortable with fellow believers opening their Bibles and counseling them about their relationships at work, their marriages.
"It's not about being comfortable," Gelabert says.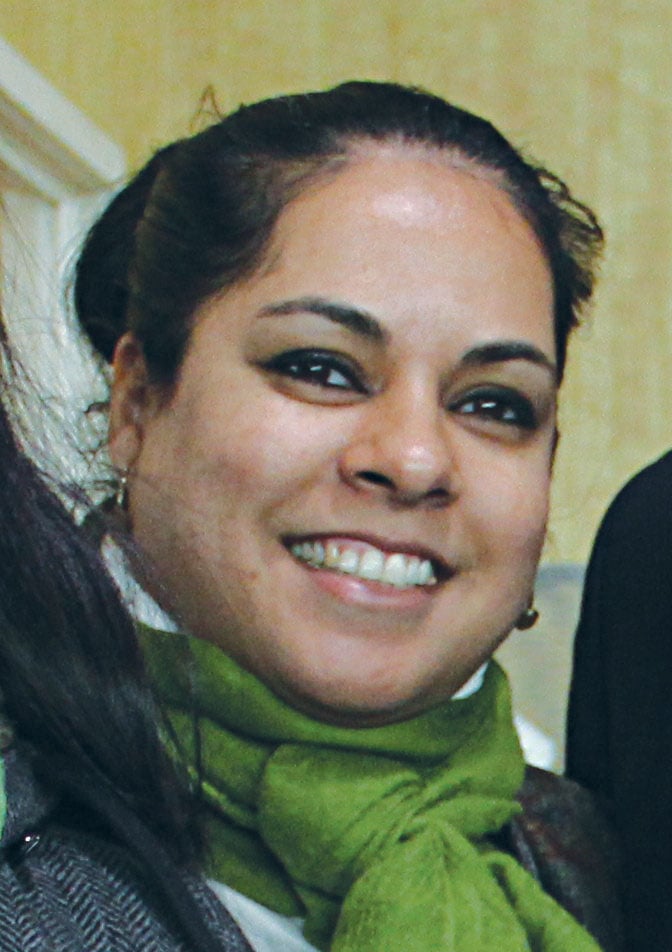 Dina GomezMaharaj says he appreciates the wisdom, drenched in Scripture, offered by his fellow Christians. From the pulpit and from living rooms, church members hear encouragement "week after week, day after day, about just staying focused, being in the Word."
Dina Gomez, Maharaj's biological and spiritual sister, agrees.
"When you're not in the right, they're ready to lovingly correct you," she says. "For some people it can be a little hard, but … if I'm on the wide road, please smack me back on the narrow road. And I'll appreciate that love."
ON-CAMPUS ROOTS
The biweekly, Friday night service — complete with spirited versions of "We Trust in the Name of the Lord our God" and
"This World is Not My Home" — has the feel of a college devotional from the 1990s, with good reason.
Mireille Toughey, with daughters Tabitha and Priscilla and mother-in-law Loretta, sing hymns during a biweekly, Friday night devotional. (PHOTO BY ERIK TRYGGESTAD)Most of the conversion testimonials here seem to begin with "I was a student at Stony Brook."
The State University of New York at Stony Brook, a public school on Long Island, was fertile soil for the church, launched in 1979 by Kent Field.
Field, a native of nearby Plainview, N.Y., studied preaching at Sunset International Bible Institute in Lubbock, Texas, after his baptism. Many of his classmates planted churches in far-flung reaches of the globe.
Field, however, went back home and started meeting with a handful of believers in a rented Veterans of Foreign Wars facility. Churches of Christ in Texas and Oklahoma supported the young church.
Bob Carr says he's "forever grateful" for Field's choice.
Baptized in 1981, Carr was one of the first college students converted by the church. He later served as its minister, stepping down recently after 22 years of service.
The church's first members taught the new converts to evangelize. They knocked doors on campuses including Stony Brook, inviting students to study the Bible.
Charlie Gomez, like his fellow minister, Gelabert, was an atheist when he first encountered the church members in 1992.
He slammed the door in their faces the first time they invited him to church.
"The first, the second and the third, too," he recalls. "I was pretty hostile. I was typically angry."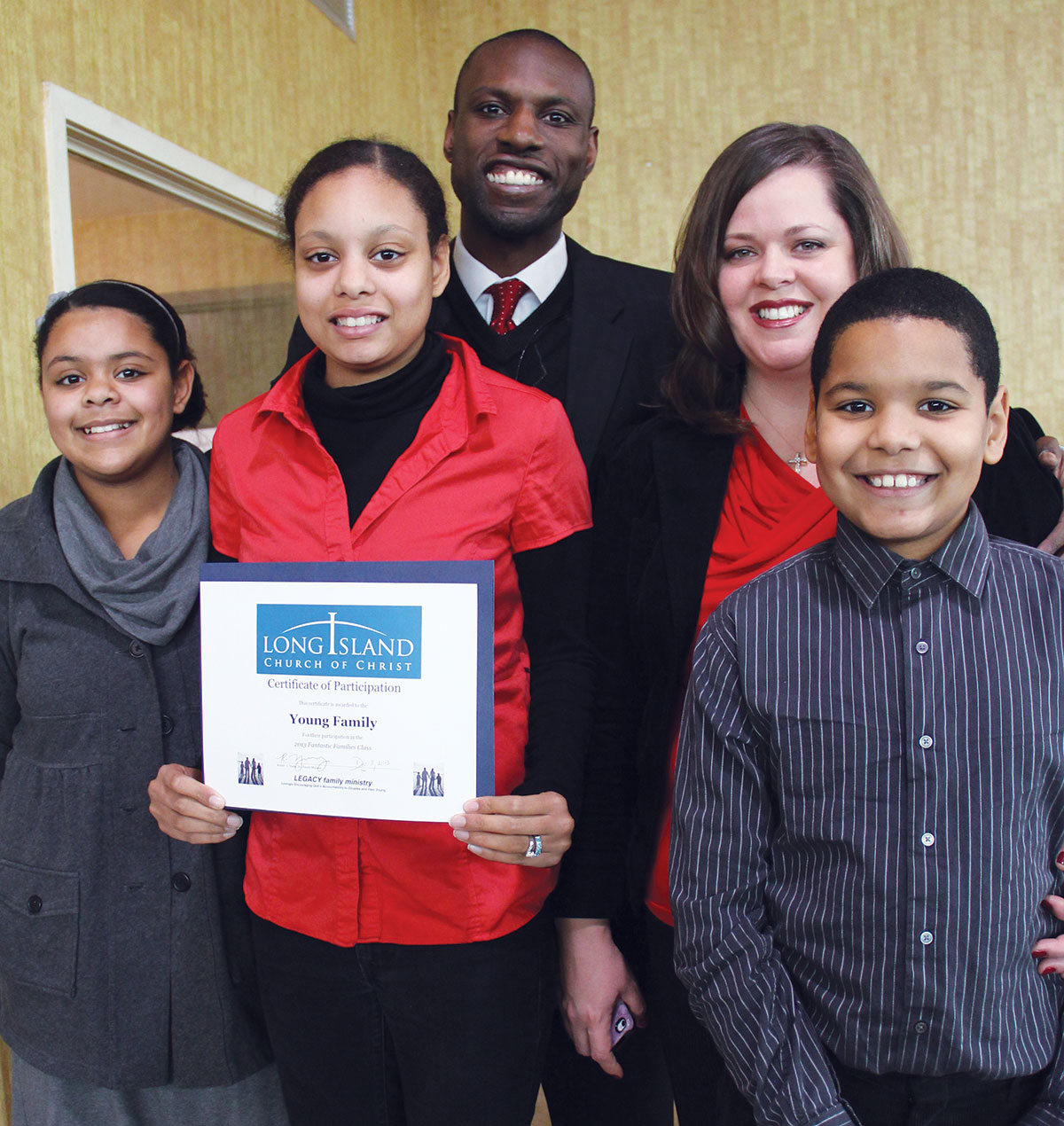 After completing a "Fantastic Families" Sunday school course,
Rob and Rebecca Young and their children show off their diploma. (PHOTO BY ERIK TRYGGESTAD)But his friend, Rebecca Young, was searching. She heard Gomez slam the door during one of those visits and dashed from his apartment, catching the Christians in the hallway and accepting their invitation.
She studied the Bible with women from the church, but had a hard time committing to its words. Her grandmother had died after a painful battle with cancer, and "the only peace and comfort I had … was that she was resting in heaven," she says. "But learning the Gospel made me challenge whether she obeyed the Gospel or not."
The women studying with Young told her that only God could judge a person's soul and that, regardless of her grandmother's final destination, "she wants you to obey the Gospel and spread it to your family," Young remembers.
Aponte
She did exactly that, though it was a tough sell for her parents — Steve and Laura Aponte, who thought their daughter had joined a cult. Steve Aponte, a native of Staten Island, remembers writing a list of 25 questions ("How come you think your church is better than other churches?" and the like) and reading them, one-by-one, to Carr. The minister sat silently and smiled.
"I could feel the back of my neck turning red," Steve Aponte remembers. "I said, 'Are you gonna answer me or are you gonna just sit there smilin'?"
Carr said he had no intention of answering.
He'd let the Bible do that.
The Apontes agreed to study the Scriptures and, months later, were baptized, along with their daughter's three sibilings.

After the Sunday sermon, Arthur Shlesinger, minister of finance, left, and Rob Young, family minister, far right, pray with church members. (PHOTO BY ERIK TRYGGESTAD)Charlie Gomez, meanwhile, endured a health scare and began studying with the church members.
"I realized how foolish I really was," he says.
One day, "the person who was studying with me … threw some shorts at me. He said, 'Are you ready?'
"I did it. I was baptized that day."
Charlie Gomez eventually married a young woman who was on the receiving end of one of his door slams. He studied the Bible with other Stony Brook students, including Young's future husband, Rob Young, who was baptized in 1995 and now serves as the church's family minister.
RABID INVITERS, NO STEREOTYPES
For a while, the members of the Long Island Church of Christ who were oldest in the faith were the youngest in age, as college converts brought their parents into the church.

Michael Chan interprets hymns into sign language for hearing-impaired church members as Pedro Gelabert, far left, prepares to deliver a sermon on Hebrews 12:14 — "Make every effort to live in peace with everyone and to be holy." (PHOTO BY ERIK TRYGGESTAD)
Now, two generations are raising a third in the church, which has been self-supporting since the early 1990s. Five "servant leaders," including the church's three full-time ministers, oversee the congregation. In the future, the church hopes to appoint its first elders, Carr says.
Meanwhile, church members continue to invite students to church. Ladi Davies, a native of Nigeria who attended Stony Brook, was converted after studying the Bible with Rob Young and now serves as campus minister. He's exploring ways to reach the increasing number of international students on campus — especially from East Asia.
Jeffrey Jones leads members of the Long Island Church of Christ in "I Know that My Redeemer Lives" during the congregation's Sunday afternoon worship. (PHOTO BY ERIK TRYGGESTAD)After college, the church's members continue to be rabid inviters, ready to engage in faith-filled conversations with servers at T.G.I. Friday's and cashiers at Costco.
A congregation of home-grown ministers, many church members here had little contact with other Churches of Christ before Hurricane Sandy slammed into New Jersey and the Rockaways — a peninsula on the south side of Long Island — in late 2012.
Steve Aponte, a retired worker for the City of New York, helped coordinate the church's relief efforts, working alongside members of the Far Rockaway Church of Christ and congregations across the nation that offered aid. Aponte also works with High Socks for Hope, a relief foundation launched by New York Yankees pitcher David Robertson.
Church members distributed Bibles along with the aid. Many of the women Dina Gomez met didn't even have tables in their homes for Bible studies.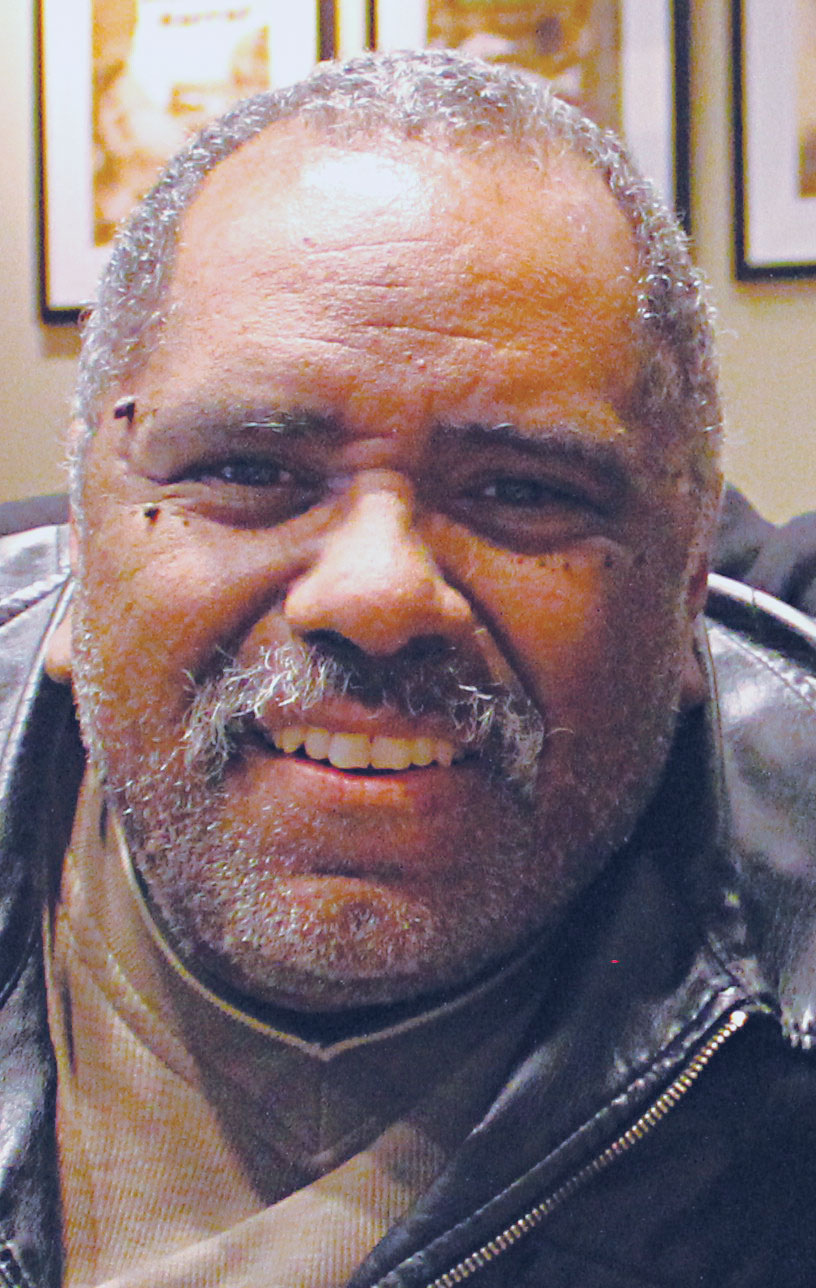 CarrSome were willing to study but unwilling to commit to the Gospel, she says. Nonetheless, a few baptisms have resulted from the efforts.
"A year later, I still have contacts with some of the girls," she says, and she tries to "continually nurture them in God's love. Carr encourages his fellow Christians to keep inviting. He's heard it before — New Yorkers are hard to reach with the Gospel — but "you can't stereotype a soul by state or country," he says.
"God's word doesn't fail," he adds. "After all, if Jesus would've given up on us, fuhgeddaboudit."
Long Island Church of Christ (PHOTO VIA WWW.LICOC.ORG)
LONG ISLAND CHURCH OF CHRIST
LOCATION: Central Islip, a hamlet in Suffolk County, near the center of Long Island, about 47 miles east of downtown New York City. The church rents a chapel on the campus of New York Institute of Technology.
MEMBERSHIP: About 250.
SERVICES: Sundays:  Spanish-language service at 10:30 a.m., Bible class for families at 12:15 p.m., English-language worship at 2 p.m.  Wednesday night Bible study and biweekly devotionals.
SERVANT LEADERS: Evangelist Pedro Gelabert, Minister of Finance Arthur Shlesinger, Spanish evangelist Charlie Gomez, family minister Rob Young, campus minister Ladi Davies
ONLINE: www.licoc.org. The church offers a series of Bible studies through its website, which states, "We are a group of people who believe that Jesus Christ is Savior and Lord. We are convinced that life can't be lived without his love, his forgiveness and his presence in our lives. Our purpose as a church can be summed up in two simple, but profound words: Show Jesus."


ABOUT THE SERIES
The Christian Chronicle launched Churches That Work in 2005. Churches That Work should be: Evangelistic, reaching the unchurched at home or abroad. Biblical, making Bible instruction central to their mission. United, possessing a spirit of internal vitality.  Visible, known and appreciated for service in their community. Read the series at www.christianchronicle.org.