'We really want to be there for people who are victimized'
As campus sexual assaults make national headlines, one Christian university works to create awareness and empower victims to step forward.
---
NASHVILLE, Tenn. — Lately, Kathy Hargis can't turn on the television news without seeing another report of a sexual assault on a university campus.
From the case of a former Stanford University swimmer who attacked an unconscious woman near a dumpster to the furor over Baylor University's mishandling of rape allegations against football players, the issue has jumped into the national spotlight.
Related: Christian universities put on 'shame list'
"Unfortunately, there have been way too many headlines," said Hargis, associate vice president for risk management and compliance at Lipscomb University, a 125-year-old higher education institution associated with Churches of Christ.
Kathy Hargis serves as Title IX coordinator at Lipscomb University in Nashville, Tenn. (PHOTO BY BOBBY ROSS JR.)Hargis coordinates the 4,700-student university's adherence to federal Title IX regulations on prevention and reporting of sexual harassment and misconduct.
Just a few months ago, Lipscomb — where 983 females and 555 males lived on campus this past school year — organized a sexual assault awareness week that included a prayer walk and an opportunity for victims to share their stories.
"To be honest, I think Christian schools struggle with it. It's not a popular topic to talk about," Hargis told The Christian Chronicle in an interview at the Bennett Campus Center. "But I think it's very needed … to really have an open discussion."
To its knowledge, Lipscomb has not had a sexual assault on campus, said Deby Samuels, senior vice president for communication and marketing.
But Samuels was quick to add, "We say that very gingerly, because we are not so naive to think that it couldn't happen."
One in five women and one in 16 men are sexually assaulted while in college, according to the National Sexual Violence Resource Center. However, more than 90 percent of sexual assault victims on college campuses do not report it.
At Baptist-affiliated Baylor in Waco, Texas, and Mormon-run Brigham Young University in Provo, Utah, this question has arisen: Did student conduct codes — such as prohibitions against drinking — discourage victims from reporting sexual assaults?
The idea that a victim would cover up an assault for fear of facing punishment concerns parents such as Kevin Gordon, a member of the Memorial Church of Christ in Houston.
"It is hard enough for a victim to file a complaint in a sexual assault situation, much less worry that the organization is going to use the code to shift blame or dismiss you — the victim — from the university because of your activities and behavior leading up to the assault," Gordon said.
A blue-light emergency phone is available near a residence hall on the Lipscomb campus. (PHOTO BY BOBBY ROSS JR.)"Christian institutions should have a code of conduct, but they need to make sure their practices around that code reflect grace and common sense and are not so harsh that they encourage or perpetuate destructive behavior," added the Oklahoma Christian University graduate, whose 20-year-old son, Bradley, attends Harding University in Searcy, Ark. "Administrators should strive to handle these situations in a manner that a wise group of elders in God's church would."
Faith-based universities' rules against drinking and sexual promiscuity are an easy target for critics, but others say there's no evidence sexual assault is more likely to be hidden at a Christian institution.
In fact, the lack of an alcohol culture could mean fewer rapes occur on Christian campuses, said Terry Mattingly, senior fellow for media and religion at The King's College in New York.
"It's already difficult for a university to defend centuries of Christian doctrines on sex in America's current legal and cultural climate," Mattingly wrote in his syndicated religion column. "Meanwhile, as noted in media reports, nearly 200 colleges and universities are currently facing investigations under Title IX linked to sexual violence cases.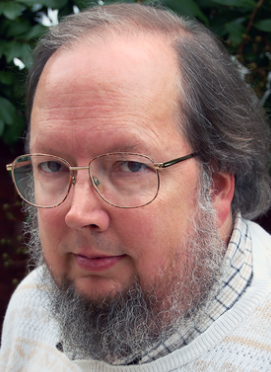 Terry Mattingly"Baylor is one of a few major schools that face both tests," the columnist said of his alma mater.
At Lipscomb, the sexual assault awareness week educated students on the university's amnesty clause.
That clause states: "To encourage reporting of any sexual misconduct, any party who makes a report of or intervenes in any sexual misconduct will be given immunity from being charged with violations of another institution policy, such as the alcohol and drug policy, in connection with such alleged conduct. Although immunity will be granted in such cases, the institution may require referrals to counseling, educational assistance or other remedies."
Besides stressing the amnesty clause and confidentiality of reports, Lipscomb gave students a "pocket guide" on sexual violence response.
That card lists contact information for Hargis, campus security, counselors and other on-campus resources, plus a website link for students who want to make anonymous reports.
"We really want to be there for people who are victimized," said Hargis, a Brentwood Hills Church of Christ member whose daughters both graduated from Lipscomb.
"To me, that's who we are as a Christian institution. It's not who we have to be because of Title IX, but it's who we want to be."